Children's Commissioner Report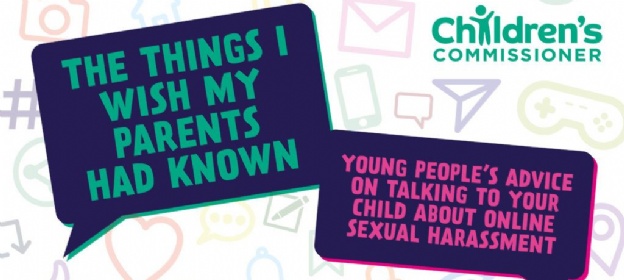 Unfortunately, as we continue to see and read in the media, online harassment continues to be part of everyday life. Talking to young people about this issue can be incredibly challenging and a rather daunting task. Therefore, the Children's Commissioner, Dame Rachel de Souza DBE, has recently published a guidance document for parents to support them to understand online sexual harassment. You can find a copy of these resources and parent guides by clicking on the links below or on the school website.
https://www.childrenscommissioner.gov.uk/report/talking-to-your-child- about-online-sexual-harassment-a-guide-for-parents/
If you have any queries or concerns about any of the above, please do not hesitate to get in touch with your Mrs Gardner who would be more than happy to help and advise.