Party in the Playground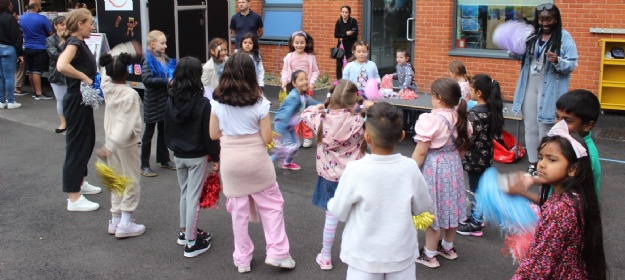 Friday was so much fun and a success! The sun hiding behind those clouds wasnt going to put us off! It was lovely to see so many happy smiling faces!
Thank you to all that came and supported the event, a total of £4200 was raised and all of this money will be spent on the chilldren to enhance their learning through curriculum based activities, workshops and visits.
We can not emphasise enough how vital it is to have parent support on these types of events and we would like to thank all the parents that helped with various tasks and a special thank you to the following parents, Crina, Angelica, Anamaria and Krupa.
We have had lots of positive feedback from both parents and childen. We had many ex pupils join us and they were saying it was one of the best parties they had been too! If you have any other feedback to give us please email the office email address and let us know.
A massive thank you go to all the companies that donated raffle prizes and we hope all our winners are enjoying them.